Making the case for a forgotten symphony at Poole
"Beethoven's unknown concerto movement was a different matter. It was misleadingly advertised in the programme as a 'fragment', but we actually got the complete first movement, so clearly it had been finished by another hand. The way the violin leaps into the discourse at an unexpected moment – like an orator interrupting someone else's elaborate introduction – was just the opening gambit in a thrilling movement full of unexpected twists.
The solo violinist Tobias Feldmann seized the dramatic potential of the piece, and in Beethoven's Romance in F found exactly the right rapturous, unspotted lyricism. He was the real discovery of the evening."

A thinking, feeling tone
"No one [...] opens as many horizons as [...] Tobias Feldmann. He transforms Debussy's sonata into a totally modern work, full of insight and thoughtful breaks, he unifies spirit and drive in Bartók's Sonata, he nearly demands more from Marinos "inescapable" than it offers, and Mozart's A major Concerto begins to speak. A thinking, feeling tone."
Volker Hagedorn, October 17, 2012

Musical eloquence and creative farsightedness
Ysaye, Beethoven and Bartok open compositional worlds, which must be expressed in their own unique ways. Tobias Feldmann moves in these worlds with confident style, musical eloquence and creative farsightedness.
Norbert Hornig

Artistically and ingeniously
From the very first notes of the solo violin, Feldmann scored with a highly differentiated constellation of dynamics, sound and expression. A hollow, virtuoso superficiality was nowhere to be heard. Artistically and ingeniously, Feldmann penetrated into the realm of colorful shadows. In " Adagio di molto " for example, he dared to reduce his tone to near silence, but his fragile, lucid piano remained omnipresent. 
Marco Frei, December 2012

Master of the virtuoso repertoire
"Feldmann is a very good, very nimble violinist; (...) he is a master of the virtuoso repertoire, where temperament and individual style count for everything, and he lavishes this piece with those."

Joseph Magil, September 18th 2014

Tobias Feldmann celebrated Brahms-performer
"Sensational, incredible, a star performance" – these and similar comments came from members of the fascinated audience who had experienced the young virtuoso violinist Tobias Feldmann as soloist of the symphony concert of the Vogtland Philharmonic Orchestra on Wednesday night, playing the Violin Concerto in D Major by Johannes Brahms.
And it truly was a great performance, when the last chords of this famous concert had died away and the well-versed audience in Reichenbacher Neuberinhaus arose spontaneously to pay tribute to the soloist and to show their enthusiasm and respect with numerous bravos and unending applause. A memorable interpretation of this piece had ended, which, next to Beethoven's Violin Concerto, is surely one of the most beautiful works of the genre, a truly masterful performance by the just-turned 24 year old violin virtuoso, a performance which need not fear comparison to those of many a great violinist in the music scene.
It was not only the – naturally - perfect technique and the impressively clean and beautiful intonation even in the highest registers which with Tobias Feldmann, on his Stradivarius, had fascinated the audience. Beyond that he captivated the listeners with his amazing expressive power, which made one even forget the length of this great work. "Incredible. I have never had the privilege accompanying such an outstanding interpretation of this concert," said concertmaster Stefan Freund.
Vogtland-Anzeiger, November 21, 2015

With a Great Amount of Intuition
The Nürnberg Symphony brought along Tobias Feldmann, a great hope of up-and- coming German string musicians. Dvorak's Violin Concerto in A minor blended organically into the overall framework of the concert. From the outset one could feel his goal was not to give a demonstration of his technical perfection, but to strive for the focus on artistic interpretation.
The elegiac, pensive cantilena began with a beautiful sound, smooth and saturated with vibrato, colorfully accentuated by the woodwinds. He played the numerous and meticulous running sections with astounding ease and then crowned them with a softly breathed pianissimo ... Very intensively - but without a loss of suspense - he explored the emotional content of the broad Andante. He set an excitingly virtuoso conclusion with a biting, highly buoyant Rondo. 
Weißenburger Tagesblatt, 20.07.2013

Pathos, Poetry – and Power
After Jean Sibelius' Violin Concerto the audience celebrates him. But the 20-year-old does not come on stage as a triumphator. Enveloped in the sound textures and resonance of the excellent Hofer Symphoniker under Nicholas Milton, he combines technical impregnability with musical sovereignty. Feldmann expresses craving languor and sheer anguish as tremendous, yet controlled turmoil, a feat that his diversity, fullness and complete purity of intonation allows him to do. He enables shy passages to spark, brusque chords to break out explosively and motives to fade elegiacally or to break off as a fragment. Especially in the second movement (and in the Bach encore) he allows a glance into the interior: He is neither mad nor particularly meek - rather he is a clever as well as a sensual designer, whose strength comes from a composure that he guards as if a human right. 
Frank Thumser , June 7th 2011

A Concert Evolves into a Dance of Feelings
Tobias Feldmann closes his eyes. His upper body sways to the left, then to the right, in accordance with the strings and brass, the melodies and rhythms. Then he places his violin under his chin. He reaches out with a sweep of his arm, and slides the bow at top speeds over the strings.
With the very first sounds he conjures from his instrument, the solo violinist of the Vogtland Philharmonic orchestra has the audience in Reichenbacher Neuberinhaus on his side, and he takes them by the hand to dance through the facets of their emotional world. They willingly followed him on Wednesday evening through the joy and elation, doubt and fear, thoughtfulness and euphoria of Brahms' Violin Concerto. The audience willingly puts their emotions into the hands of soloist Tobias Feldmann not only because of his undoubtedly impressive technical skill and empathy, with which he played the challenging and emotionally completely diverse passages of the concerto. 
Julia Keller, November 15th 2015

Utah symphony delivers forceful sibelius concerto
Then came the Sibelius concerto with Tobias Feldmann on violin. The first thing I noticed about his playing was his liberal bowing. He never used half of the bow when he could go all the way. It gave his playing a wonderfully rich tone in all registers. His lower notes were throaty and warm, while his high notes – even the false harmonics – were full
and never shrill. His technicality and musicality followed suit. Only at the very beginning were his double stops just a little off. And in the final movement, he managed to play a sequence of intensely demanding false harmonics with a natural flare.
In concerti like this there are inevitably many virtuosic, cadenza-like passages, and soloists run the risk of making those passages sound like hurdles or hoops through which they must jump. But Feldmann threaded those sections organically together so that they became cohesive extensions of the musical and emotional thoughts that preceded them. At just 21, Feldmann has a long career ahead, and I hope to hear more from him – and soon. 
Michael Wyatt, www.reichelrecommends.com, January 12th 2013

Virtuoso embedded in emotional depth
"He exuded classic grace and ease in his stylistically precise interpretation. In particular in the slow movement he tenderly traced the detailed beauty of the work in soft, dynamic waves. And this at a level that one often only finds in older, more mature artists . " 
Dieter Albrecht, April 23rd, 2016

A great debut
A young soloist has appeared, and one can expect great things from him in the future. He is not only the master of an impeccable technique, he is also stylistically confident and has that certain instinctive musical flair, which one simply cannot learn. A great debut. Bravo!
June 27th 2015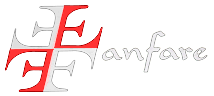 Strongly recommended
"... a burst of virtuosic energy... Strongly recommended."
Robert Maxham, August 8th 2014

And then came Tobias Feldmann
One had the impression of hearing a completely different obligatory piece. He gave an inspired interpretation, and the virtuosity was seemingly effortless for him. Feldmann knows how to tell a musical tale with depth and expressiveness, and one doesn't even feel the virtuosity as being primary. In the short, slow middle part he lets his instrument sing at its most beautiful.
That was a promising start for the subsequent piece of the candidate's choice, the Concerto No. 2 by Bela Bartok. Feldmann captures the spirit of the music in the first movement with stunning security: The folkloric elements merge with the extremely complex structures. Tobias Feldmann is in his element: Highly concentrated, yet always with a smile. And then the unexpected happens: A string breaks. Immediately a murmur goes through the whole concert hall, more than 2,000 people are petrified, but one person keeps his cool: Within a fraction of a second Tobias Feldmann hands his instrument the concertmaster of the National Orchestra, takes his violin and plays directly on. The conductor, Marin Alsop, doesn't even have to pause, Feldmann immediately blends into the action. That was more than professional, that was high art and a sign of a sovereignty, which one experiences only very rarely in a competition. After the first movement Feldman leaves the stage and returns after a only few minutes under the roaring applause of the audience with his four-stringed Stradivari. He resumes the concert with an intelligent as well as sensitive interpretation. One can already say that Feldmann is a candidate for a prize. 
Hans Reul